LIVE BLOG: Jerusalem on the brink
Live
LIVE BLOG: Jerusalem on the brink
After months of settler violence and clashes between Palestinians and Israeli forces, the city is now on a knife-edge - MEE brings you the latest developments throughout the day
Round-up of events overnight:
Amid heavy Israeli police presence, hundreds of Palestinians attend funeral late Thursday in Jerusalem for Mu'taz al-Hijazi, the man allegedly behind the attempted assassination of right-wing rabbi Yehuda Glick on Wednesday
The Al-Aqsa Mosque compound opened early on Friday for dawn prayers and was expected to stay open throughout the day
Live Updates
Clashes continuing in East Jerusalem
Clashes are continuing in East Jerusalem, according to social media reports.
Arrested Palestinian journalist released in Jerusalem
Kerry to meet Palestinian negotiator on Monday
US State Department spokeswoman Jen Psaki told reporters on Friday that US Secretary of State John Kerry will Monday meet in Washington with the chief Palestinian negotiator, Saeb Erakat, for talks on the peace process.
Kerry will welcome a Palestinian delegation for discussions on "the way forward" in the stalled peace process and the situation in Gaza.
Photo: Clashes in the West bank over the closure of al-Aqsa
Al-Aqsa demonstrations reach Yarmouk refugee camp in Syria
Demonstations over the closure of the al-Aqsa compound have reached as far as the Yarmouk Palestinian refugee camp in Syria.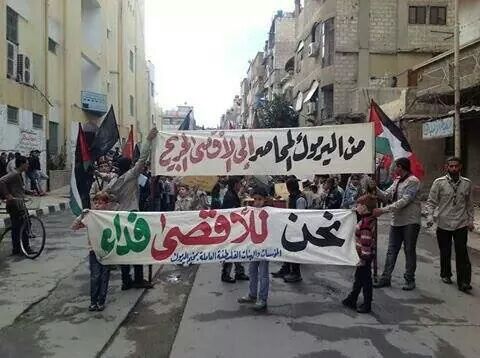 Yarmouk camp has been under heavy siege from the Assad government since rebel forces entered the camp in 2013.
Photo: Friday prayers outside the Al-Aqsa compound